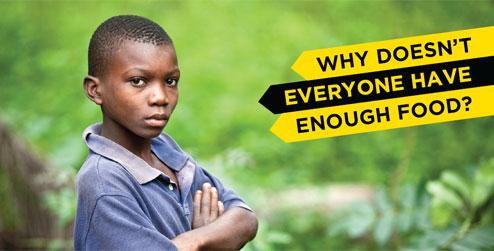 'The world produces enough food for everyone, but not everyone has enough food. We can change this in 2013. IF we act together, we can make this year the beginning of the end for global hunger' – Enough Food For Everyone IF
Today I received an invitation from Live Below The Line to join in the IF campaign, which is a coalition of nearly 200 charities that have come together to demand action from the world's richest leaders when they meet in the UK in June.
The Enough Food for Everyone IF campaign is organising a 'rally against hunger' event in Hyde Park on 8th June with music, activism and a chance to tell those world leaders to make significant progress on the issues of food and hunger.
You can register for the event here now.
IF's simple message is put across very well in this youtube video…